racing stripes dual 6" universal
racing stripes dual 6" universal
Dual 6" Racing Stripes
A Very affordable DIY way to trick your car out.
this is a universal kit, that is 15 feet long and has two 6" stripes each with a quarter inch stripe border.
tapered on the front (hood section)
ready to install, just cut to length for your application
ONE COLOR
OTHER COLORS AVAILABLE.
APPROX. 30" H X 180" W
MADE FROM HIGH QUALITY ORACAL 651 VINYL.
*SELECT COLOR OR OTHER OPTIONS UPON ORDERING
Featured Products
Gunshine State Decal
$5.99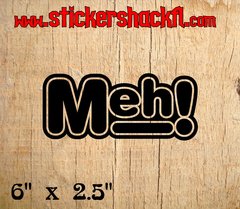 Meh!
Southern Roots 1
$5.99